The following is a brief description and comparison of each ukulele model (for reference only) ,in order to better choose MrMai!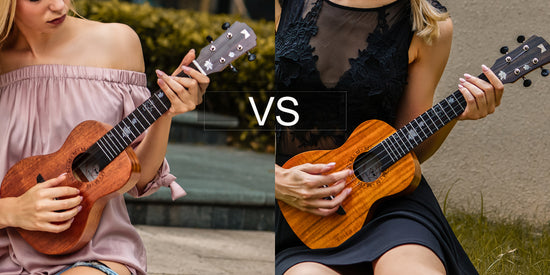 MA30 VS MMA,are all concert ukulele.MA30 is solid mahogany top while MMA is laminate Koa top.Almost similar of the tone although different woods, good choice for ukulele beginners.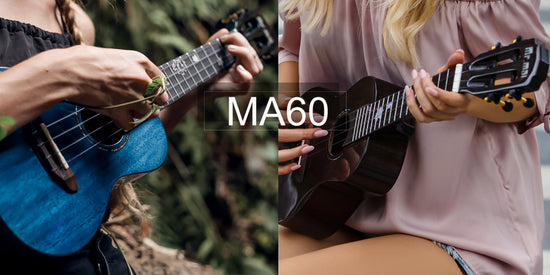 MA60,solid Mahogany top back&side,sounds better than MA30,there are three colors, depending on which color you prefer to choose!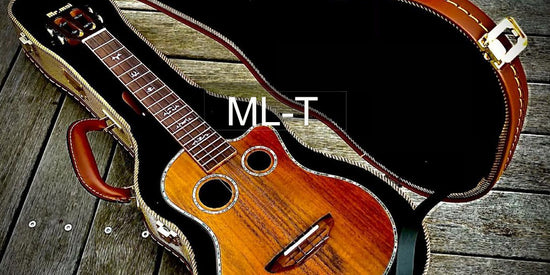 MLT,star model of MrMaiUkulele.It performs very well in all aspects and we would highly recommend this ukulele.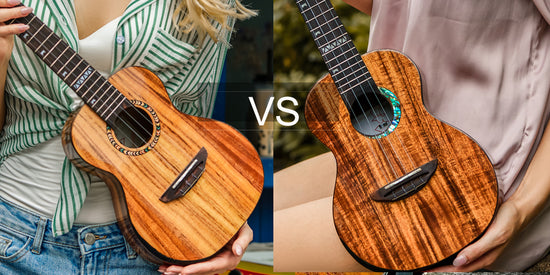 MMC/MMT VS MM80,many customers often ask us about the difference between them. In addition to the obvious design differences, MMC and MM80 are both concert ukuleles, MMC is solid koa top while MM80 is solid Koa top back&side. MM80 will be more excellent in tone performance, and MMC has a tenor version.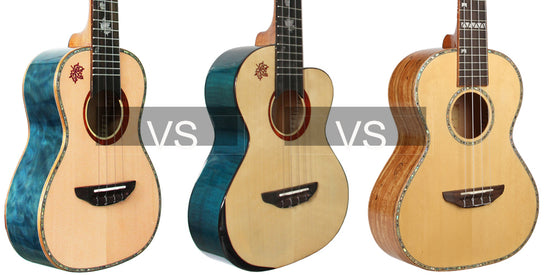 MDC/MDT VS MRT,they are all solid spruce top, and the tone is relatively clearer than mahogany.If you like to show what you are playing louder, these are the right choice for you.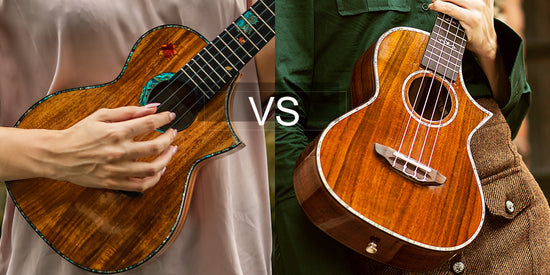 MC60/MD60 VS MC30,they are all solid koa top back&side.More maple leaf decoration design on MC60&MT60 while relatively simple and clean on MC30.If you are looking for an advanced ukulele, choose them!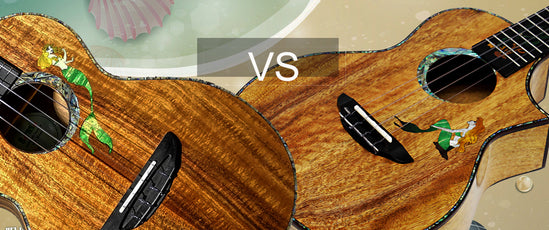 Mermaid theme Ukulele Series. The first one is made of all solid koa wood, and the other is all solid mangowood. In addition to the obvious wood grain difference between them, the sounds of mango wood is a little wider than that the koa wood. They can be regarded as a choice for collections or gifts!